Today FREE SHIPPING on min $99 order •  Use Code BFREESHIP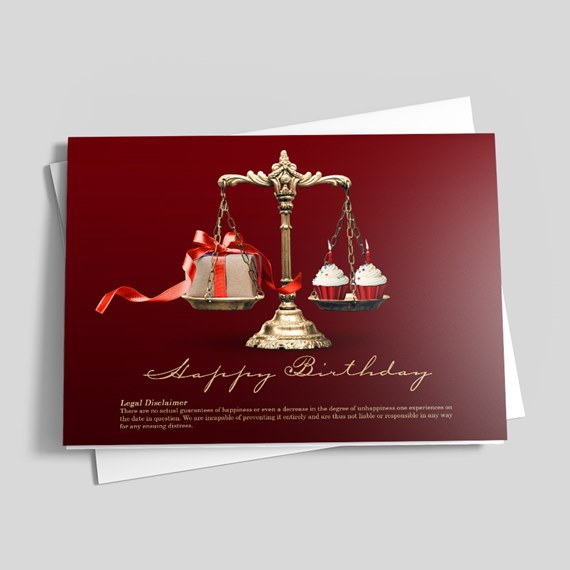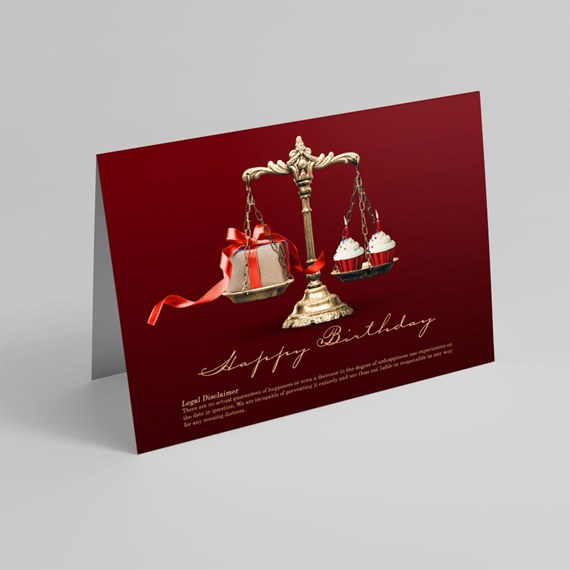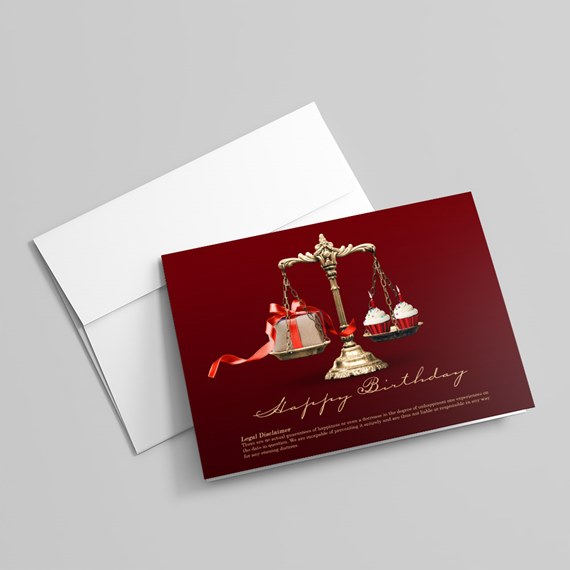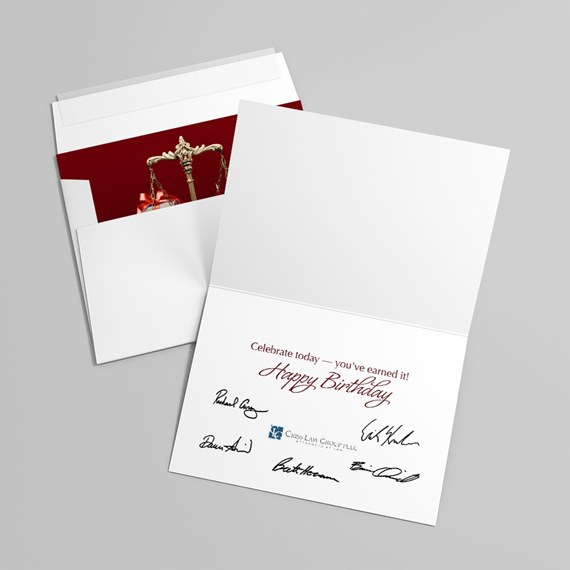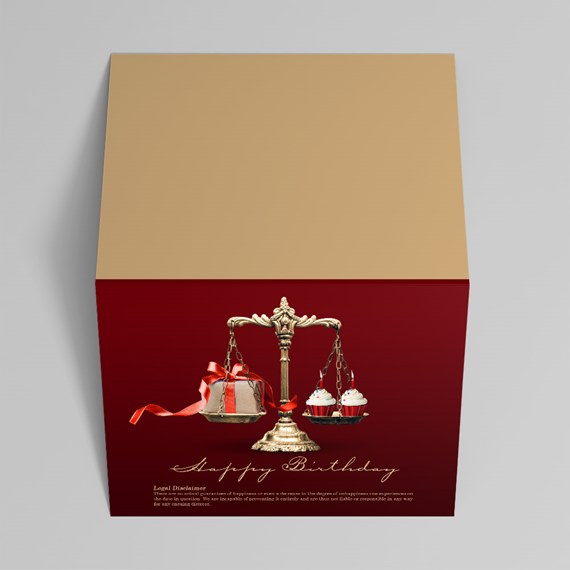 How soon can I get it?
Shipping Options
Subtotal:
This birthday card features an ornate gold scale on the front against a deep red background. The scale holds a birthday gift on the left and two cupcakes on the right. The birthday gift is wrapped in tan paper and tied with a red ribbon. The cupcakes include red paper, red candles, and white frosting with colorful sprinkles. The message reads 'Happy Birthday' in gold script with a legal disclaimer underneath in gold that states, 'There are no actual guarantees of happiness or even a decrease in the degree of unhappiness one experiences on the date in question. We are incapable of preventing it entirely and are thus not liable or responsible in any way for any ensuing distress.' The back of the card is tan. Add your customizations.
Common Customer Questions