Today FREE SHIPPING on min $99 order •  Use Code BFREESHIP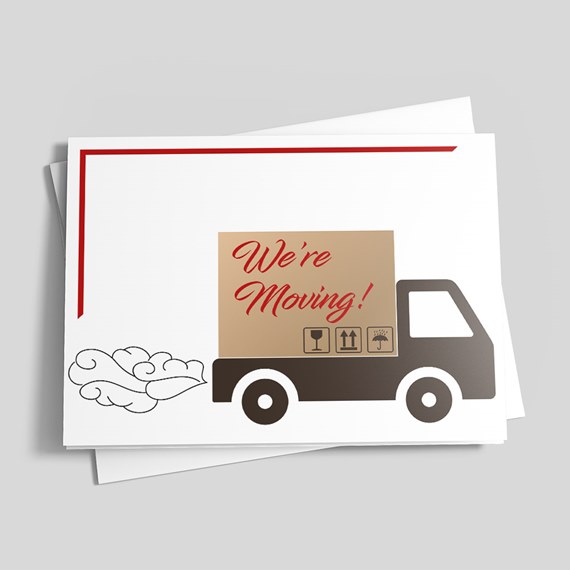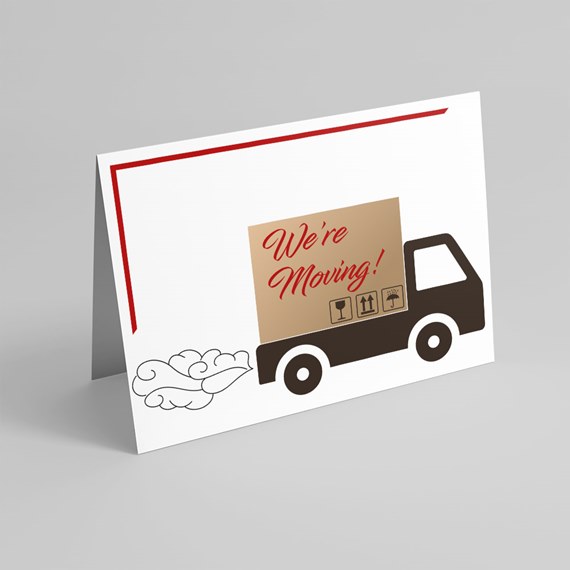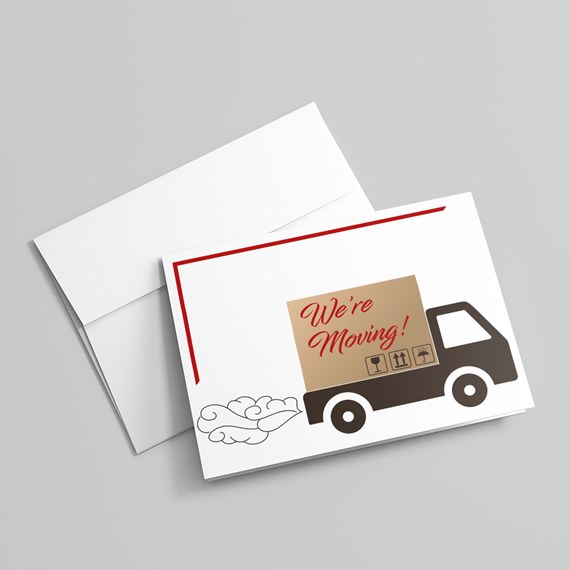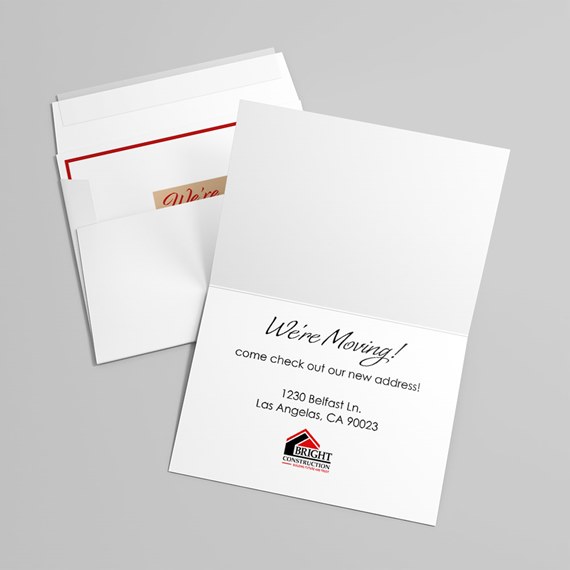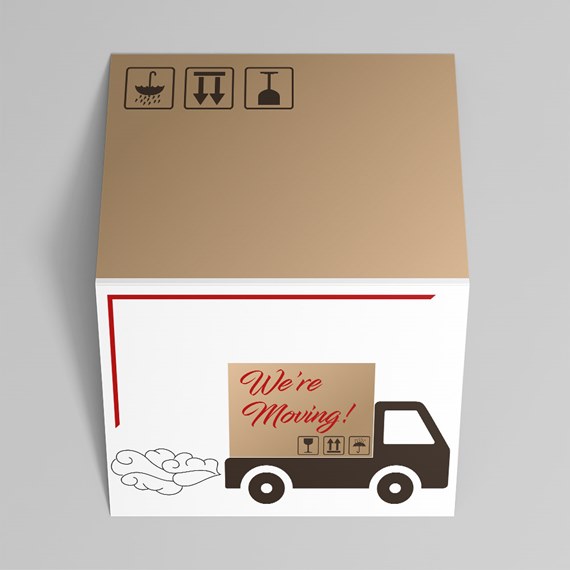 How soon can I get it?
Shipping Options
Subtotal:
This moving card features a brown moving truck with a tan moving box in the back that shows three symbols, including a wine glass, 'this side up' arrows, and an umbrella with rain. The text on the box reads, 'We're Moving!' in red script. The front of the card also includes a partial red border. The back of the card is tan with the same three symbols shown on the box on the front of the card. Choose from different paper types and sizes. Add your customizations.
Common Customer Questions