Today FREE SHIPPING on min $99 order •  Use Code BFREESHIP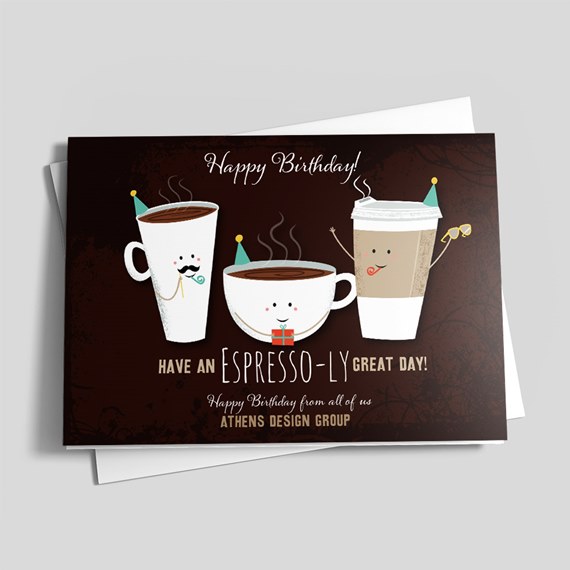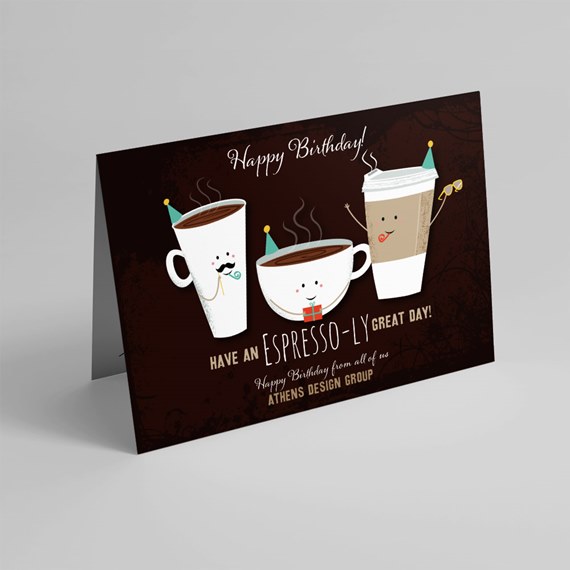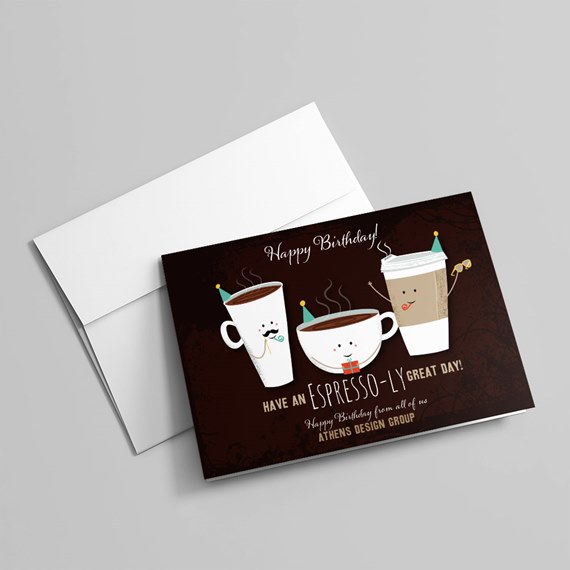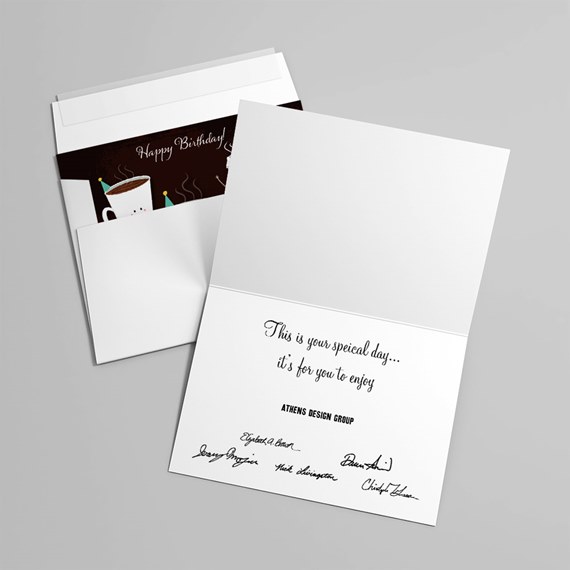 How soon can I get it?
Shipping Options
Subtotal:
-Three cartoon coffee cups wish your recipients a 'Happy Birthday' and tell them to 'Have an Espresso-ly Great Day!' Personalize your greeting on the front and on the inside. A brown checkered pattern covers the back and a solid white interior provides the perfect space to include a custom message, your digital signature, and company logo.
Common Customer Questions