Today FREE SHIPPING on min $99 order •  Use Code BFREESHIP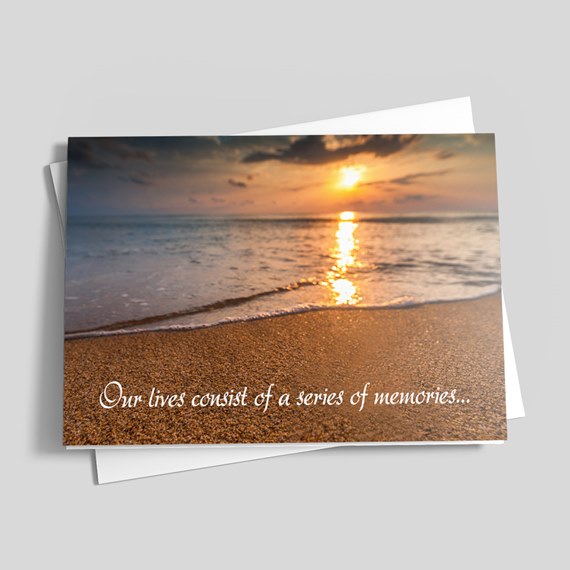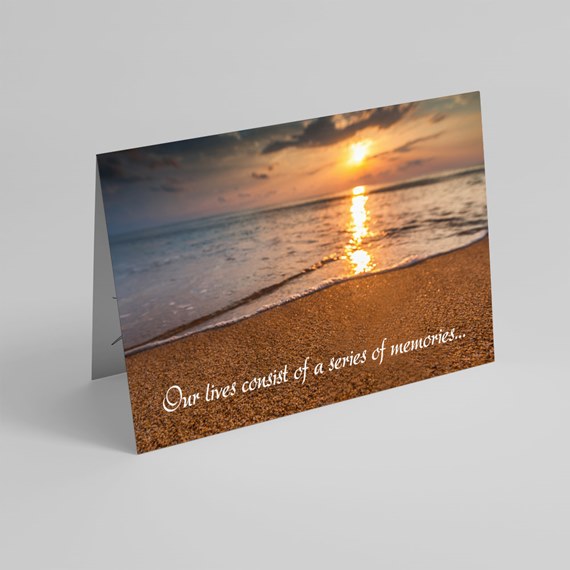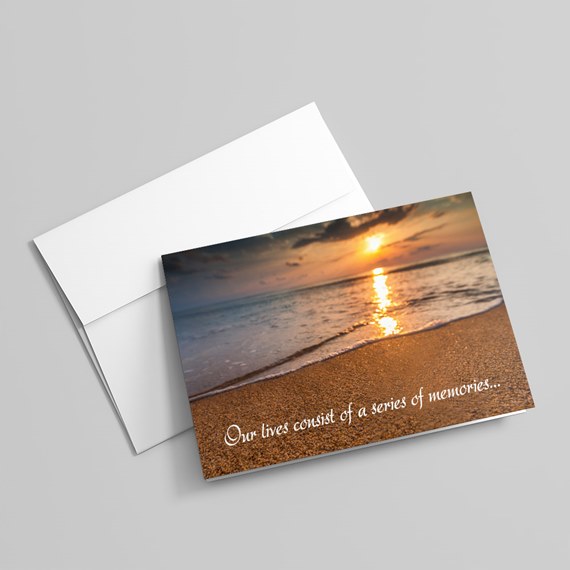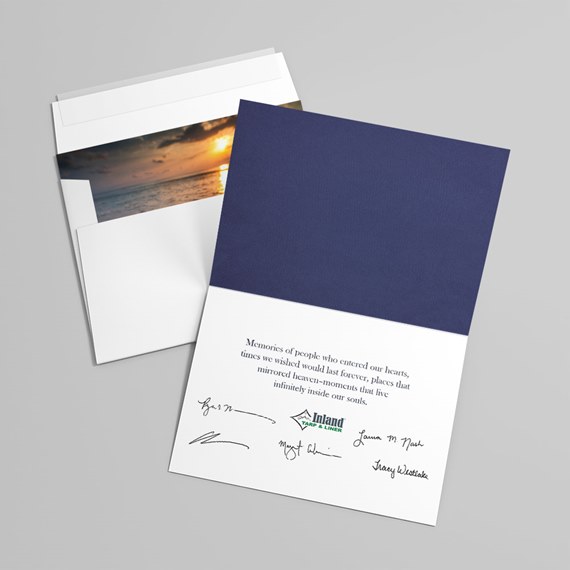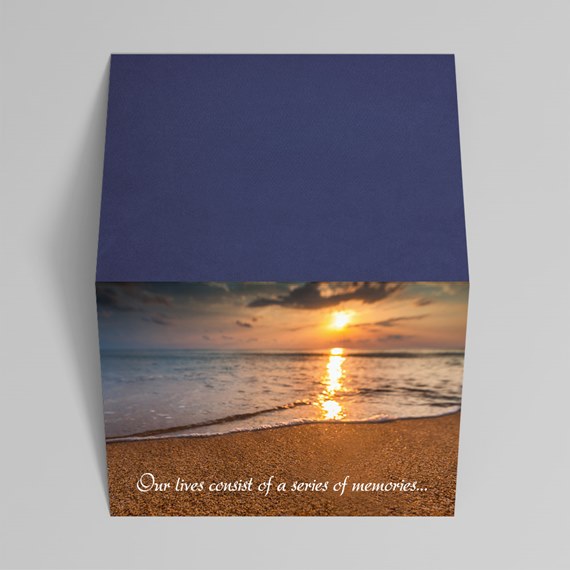 How soon can I get it?
Shipping Options
Subtotal:
The front of this inspirational card features a photo of a beautiful beach at sunset. The message reads, 'Our lives consist of a series of memories...' in an elegant white font. The suggest interior verse reads, 'Memories of people who entered our hearts, times we wished would last forever, places that mirrored heaven – moments that live infinitely inside our souls.' in a simple black font. The top interior fold of the card is midnight blue, as is the back of the card. Choose from different paper types and sizes. Add your customizations.
Common Customer Questions