Today FREE SHIPPING on min $99 order •  Use Code BFREESHIP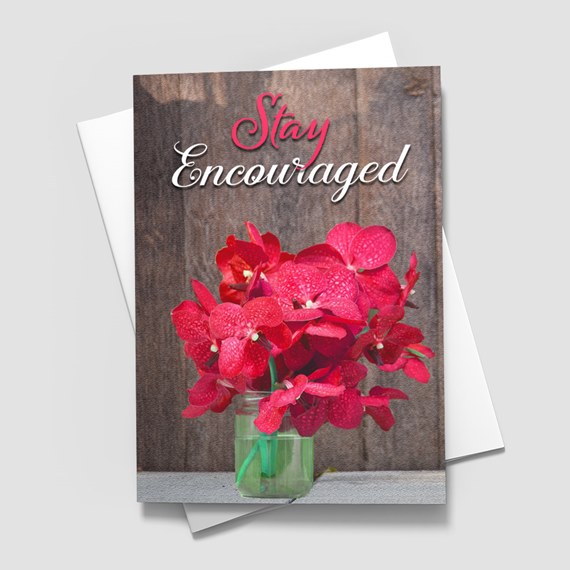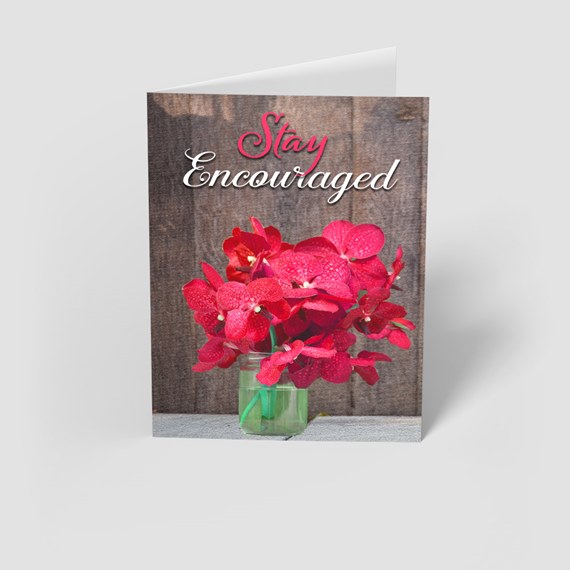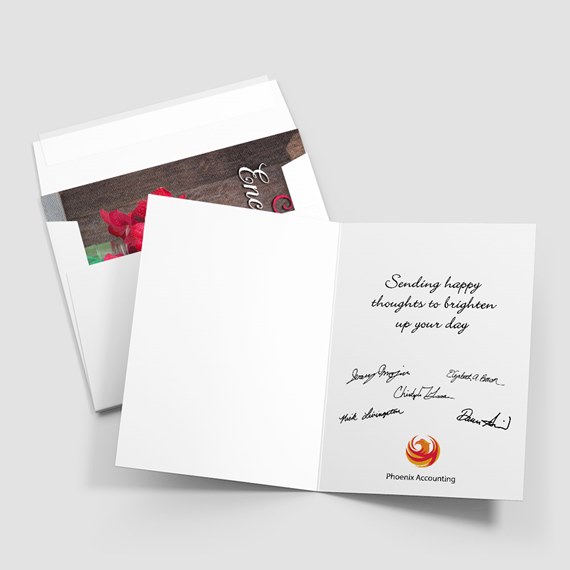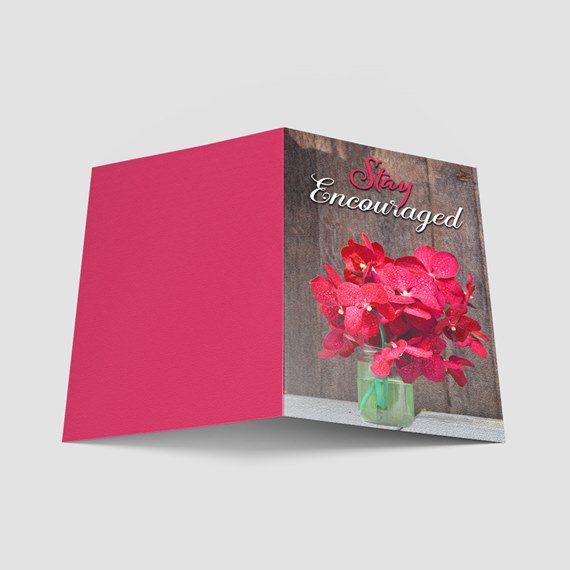 How soon can I get it?
Shipping Options
Subtotal:
'Stay Encouraged' is written in red and white across a beautifully textured woodgrain background that features a vase filled with vibrant red flowers. The opposing side of the card is magenta and the solid white interior offers the perfect place to include a custom message, your digital signature, and company logo. *No real foil or glitter was used in the making of this card*.
Common Customer Questions