Today FREE SHIPPING on min $99 order •  Use Code BFREESHIP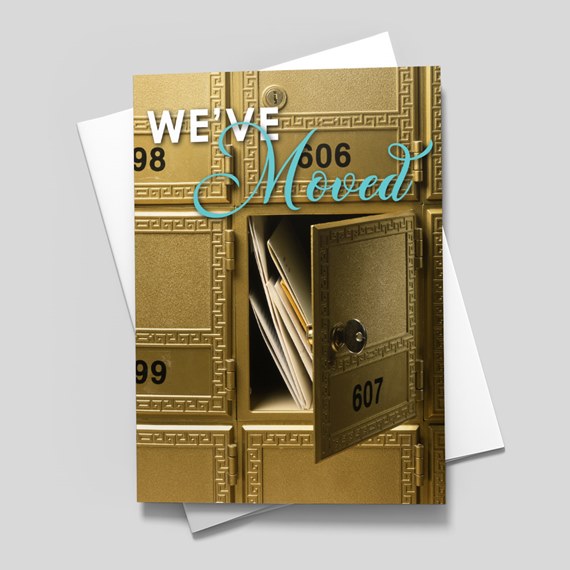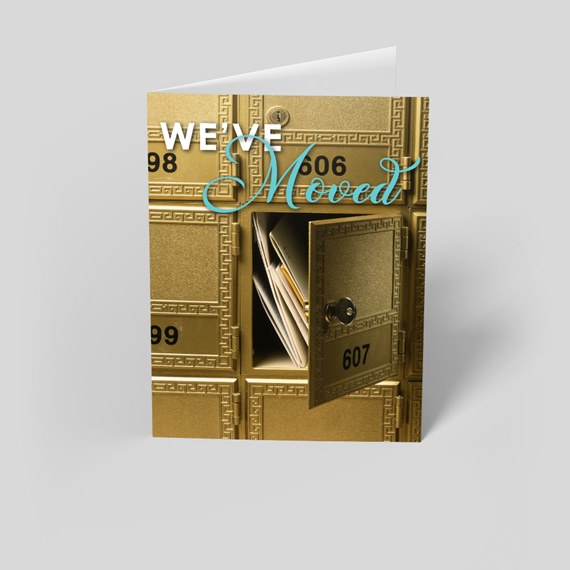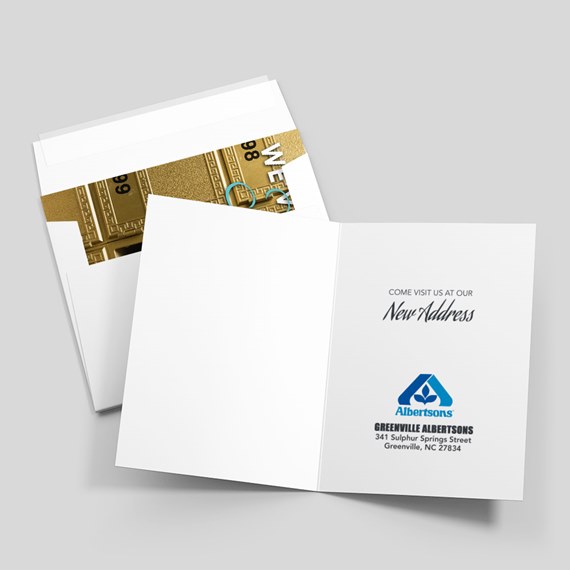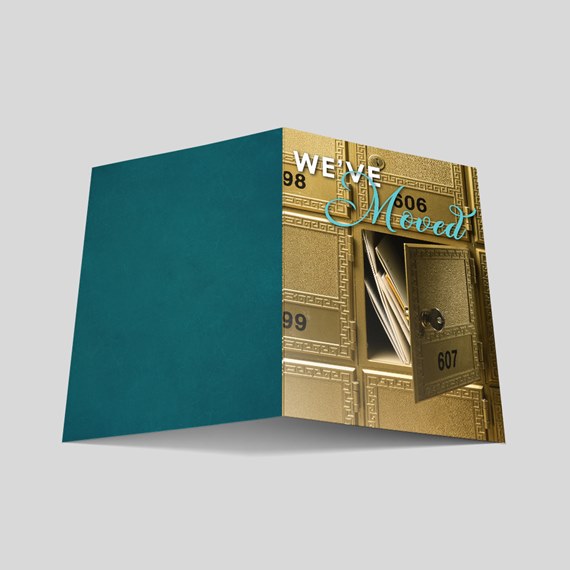 How soon can I get it?
Shipping Options
Subtotal:
This moving card features a group of ornate gold mailboxes on the front. One mailbox, labeled 607 in black, is open with a key still in the slot; it shows a stack of mail inside. The message reads, 'We've Moved' in white and turquoise fonts. The back of the card has a weathered teal background. Choose from different paper types and sizes. Add your customizations.
Common Customer Questions