Today FREE SHIPPING on min $99 order •  Use Code BFREESHIP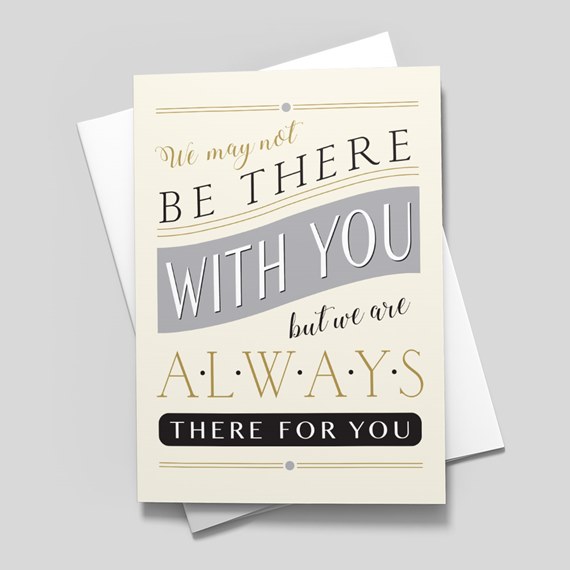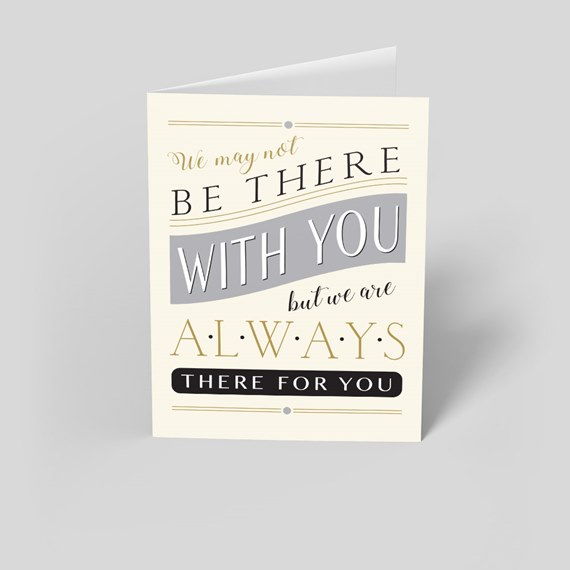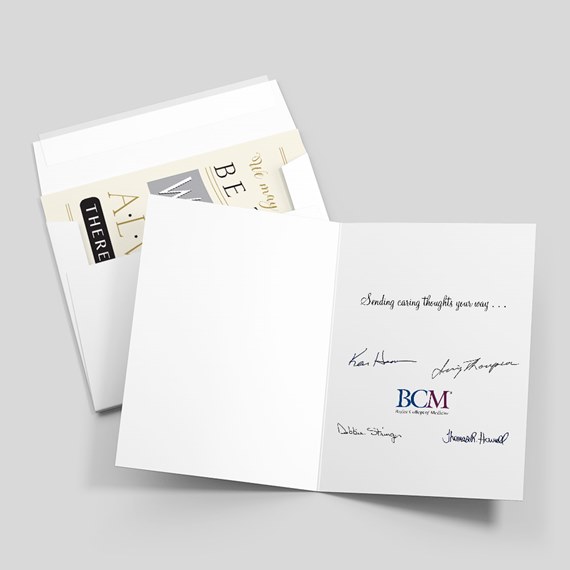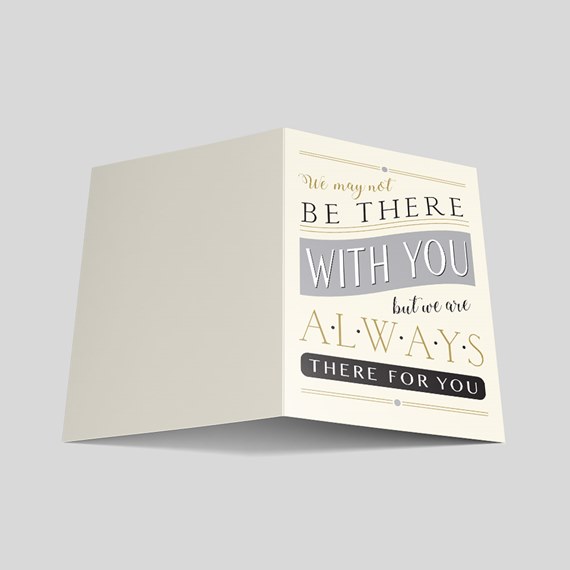 How soon can I get it?
Shipping Options
Subtotal:
This encouragement card features an ecru background with a stylish message. The message reads, 'We may not BE THERE WITH YOU but we are ALWAYS THERE FOR YOU'; it features gold accent lines, silver and black accent boxes, silver dots, along with gold, black, silver, and white text. The interior of the card is white, and the back is ecru. Add your customizations, then choose from different paper types, sizes, and envelopes.
Common Customer Questions